Fashionably Geeked has reached 100 followers on Bloglovin and Google Friend Connect! Yay!!! Thank you guys so much for all your love, comments, and for reading my randomness. So, to celebrate, I'm going to do (drumroll please) a giveaway!
The Shining Gift
has been gracious enough to offer the awesome prize shown below: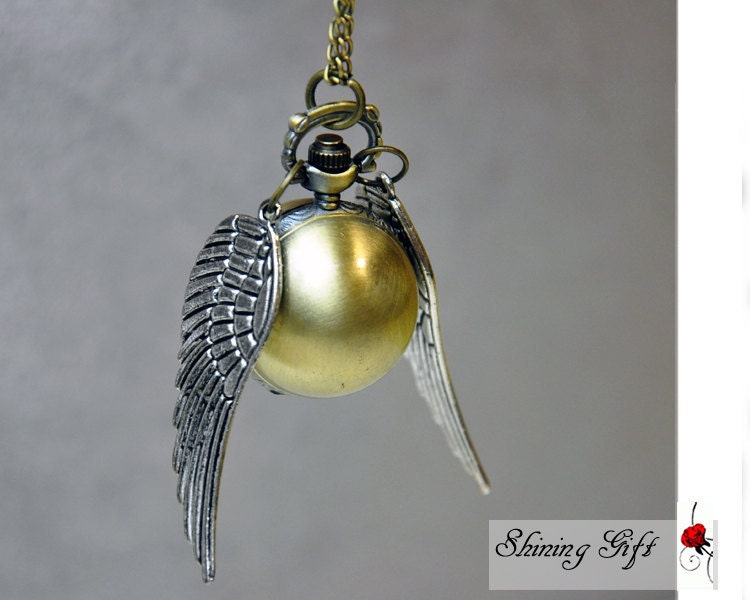 This one's for all of you Potterheads out there. It's a Golden Snitch necklace! Sadly, it does not open to reveal the Resurrection Stone, but it does have a watch inside. Here's how you can enter to win:
1. You must be following me with Google Friend Connect and/or bloglovin.
2. Go to The Shining Gift's online shop and pick out something you like. Comment below with your most favoritest item :) Also, leave an email address or twitter name where I can reach you if you win.
For extra entries you can do the following:
Extra Entry #1: Like Fashionably Geeked's facebook page.
Extra Entry #2: Follow Fashionably Geeked on twitter.
For each extra entry, please make an additional comment below
even if you are already following me on GFC, facebook, and/or twitter
.
This is very important.
Your comments are your entries
. This means you have
three chances to win (so comment three times for the most chances.)
Also, feel free to browse The Shining Gift's shop even if you don't win. She has AMAZING stuff mostly for under five dollars.
Giveaway ends
next Thursday, September 8th
Good luck!
-Crystin